Nusa Penida is known for having many unique beautiful scenery spots so it is hunted for photo objects uploaded on Instagram. The view of the beach and the sea from hills and cliffs is a typical icon of Nusa Penida.
You can visit with clothes as relaxed as possible to enjoy the natural beauty they have. There are several iconic spots that you can visit while traveling to the island.
Crystal Bay, Nusa Penida
This beach is located in Penida Bay. Called Crystal Bay because the sea water is very clear, crashing into the white sand. Underwater scenery need not be doubted. For those of you who don't dive, you can enjoy underwater scenery by snorkeling. There are stairs that are placed on the side of the cliff to see the ocean and beach views
Kelingking Beach
Hidden behind Penida cliffs, Kelingking Beach offers iconic sea views. You can see the view from the top of the cliff. The sea of green to blue gradations can be seen as far as the eye can see.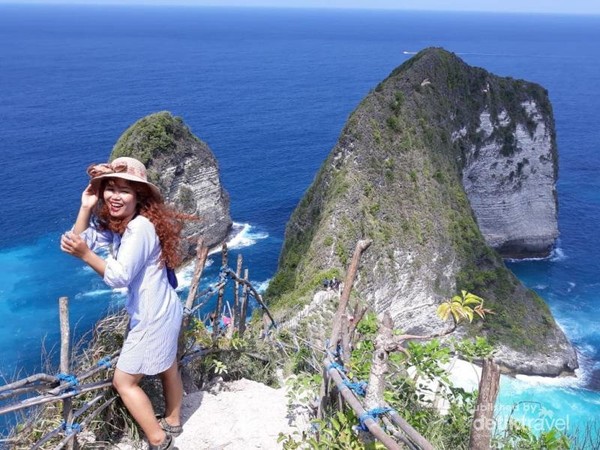 Pasih Uug, Broken Beach
Another iconic one on Nusa Penida: You can take photos while sitting on the edge of the land and facing the ocean. This spot can be found in Pasih Uug. This place is also called Broken Beach because this spot has a height of 50-200 meters with a hole in the middle that resembles a tunnel. This uniqueness makes its name known among domestic and foreign tourists.
You may also like: Mandalika Circuit, The First MotoGP Street Circuit in Indonesia