For those of you who will visit Yogyakarta and want to feel the sensation of cycling in the Malioboro area, the Government of Yogyakarta City has launched the JOGJABIKE application to make it happen.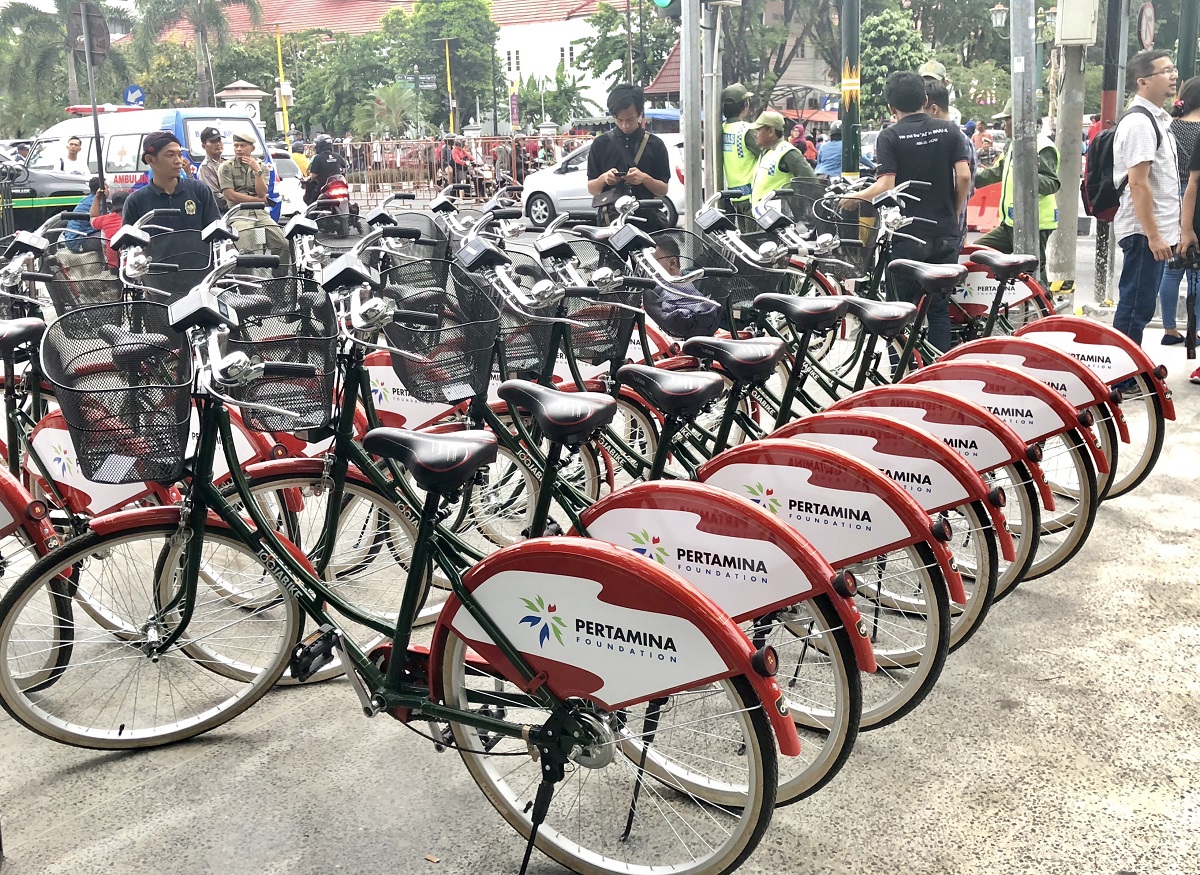 "Those who want to enjoy Yogyakarta by bicycle, we provide paid bicycles. The method is to download the application first, "said Yogyakarta Mayor Haryadi Suyuti at the launch of Jogjabike.
You might also like Sendangsono, Pilgrimage Place for Restless Souls in Yogyakarta.
This online bicycle facility can only be enjoyed in the Malioboro area. There are several points to get these bikes, including:
Malioboro street,

in front of Inna Malioboro Hotel

Kepatihan

Tugu Titik Nol

Beringharjo market.
This online-based bicycle is purely locally made in Indonesia. The presence of bike-sharing results from cooperation between Jogjabike and the Yogyakarta city government. This bicycle is equipped with a smart lock device for security. For the initial stage, new bike-sharing services are around Malioboro. Periodically, will be 1,000 bikes spread in various public facilities and tourist destinations.
Jogjabike differs from applications in China or Singapore because it doesn't just put it after it is used. Every user starts, and then finishes must be at ShelterPit provided. The bikes provided are under the contours of Yogyakarta, where most roads are flat, "he said. This program is believed to support tourism in Yogyakarta. That is to make Jogjabike a new tourist destination.
"The hope is that tourists can enjoy Yogyakarta by bicycle. They have to download the application, "