There are at least four locations of wild dolphins habitat in Indonesia and Lovina Beach on the north coast of Bali is one of them. We can watch firsthand the natural action of this cute and smart mammals. We will be presented with the attraction of tens and even hundreds of these cute and adorable marine mammals on Lovina Beach . Usually, they will show up regularly every morning.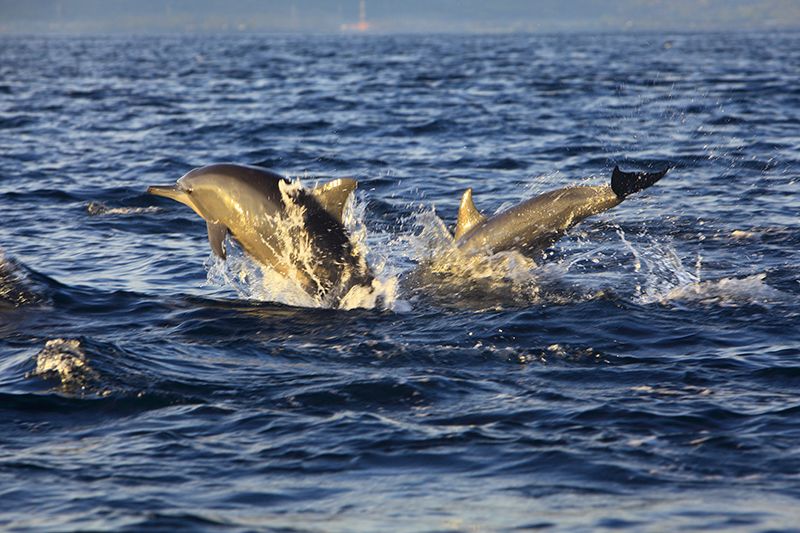 You may also like:
4 Things You Need To Know Before Visiting Karimunjawa
to the spot where wild dolphins often appear in the middle of the sea. If you want to see the dolphins you should come in early morning, starting at 5:30 a.m. until 7:30 a.m. Because these mammals will only appear in the morning.
Dozens of dolphins will naturally show their activities in the morning, some are just swimming on the surface of the water, some are jumping up and down in the ocean. The behavior of these cute mammals will amaze anyone who sees it. Even so, not all tourists are lucky to be able to see the attractions of this dolphin. Because this depends on natural factors, such as the pairing of seawater and wind direction.
Lovina Beach has Beautiful View and a Gently Sloping Coastline
Besides being known for its cute and attractive wild dolphin action, Lovina Beach has a sloping and long coastline, with soft white sandy beaches. Lovina Beach is also a place to play for children, just playing sand, relaxing and sunbathing can also be done on the edge of Lovina Beach.
we can also dive or snorkel to enjoy the beauty of underwater Lovina beach. There is some kind of ornamental fish that are quite tame and without fear of approaching us. We can also watch Sunset and sunrise on beautiful Lovina Beach.
You may also like:
Komodo Island and Rinca Island – House of The Komodo Dragon