Selong Belanak Beach is one of the most beautiful and clean beaches. This beach has a curved shoreline like a crescent moon. With a background of several hills on the edge of the crescent. The coastline of Selong Belanak is 1 Kilometer long and directly faces the Indian Ocean. On the South side, residents use about a quarter of the coast as residential areas. Of course, this area is unsuitable for water activities because many fishing boats pass by.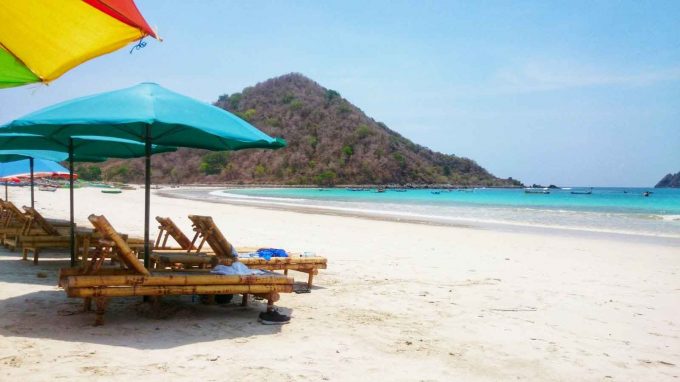 You may also like:
Explore the surrounding countryside of Yogyakarta
You can switch to the North side of Selong Belanak Beach to do various water activities. This area is free from the activities of residents. The beach sand on the north side is smooth and white, and the contours of the beach are also sloping so that the waters are quite calm and clear.
You can do various activities on the north side of this beach. Just relaxing, walking around and enjoying the atmosphere, sunbathing, swimming, etc. You can also rent a boat for fishing. Or you can also watch the simple life of the locals.
Selong Belanak Beach has its characteristics compared to other beaches in Lombok. This beach has a quiet and peaceful atmosphere. During the holiday, the beach will be crowded. But afterward, you will only meet a few visitors. Selong Belanak Beach is a very suitable place for a relaxed and calm atmosphere.
Selong Belanak Beach is located 49 kilometers from the city of Mataram and can be reached within 1.5 hours. The road infrastructure to get to Selong Belanak Lombok Beach is relatively good, even though in the last 15 kilometers, the road has been up and down. On the way, you will find tobacco cultivation. After arriving at the parking area, you must walk as far as 50 meters to get to the beach. Afterward, welcome to Amazing Selong Belanak Beach.
You may also like:
Sendangsono, Pilgrimage Place for Restless Souls in Yogyakarta