Not only has Tanah Lot as its flagship tourist destination, Tabanan also has several other tourist attractions that can attract visitors. Not surprisingly, in 2018, the Ministry of Tourism of the Republic of Indonesia established Tabanan Regency as the best tourism destination in Indonesia
If you visit Bali, you should visit Tabanan. A city bordering Buleleng in the north, and Badung in the east, and the Indonesian Ocean in the south. With an area of 839.33 km, Tabanan has a variety of excellent tourism that we must visit.
Jatiluwuh
Jatiluwuh is a special and charming tourist village. This village is known for its terraced rice fields. The cool thing is, Jatiluwuh has been included in the world cultural heritage set by UNESCO in 2012.
The stretch of rice terraces with yellow rice is always impressive. Beautiful scenery against the background of 3 mountains with altitudes above 2,000 meters above sea level, namely Mount Batukaru, Sangyang, and Poohen, certainly adds to Jatiluwuh's beauty.
You might like also:
List of tourism destinations in Bali
Tanah Lot
Tanah Lot is Bali's flagship tourist attraction after Kuta Beach. In Tanah Lot we can not only enjoy the beauty of the beach, but also the distinctive shouts of the vibrant Kecak dance.
But what is always the main attraction in Tanah Lot is a temple that stands off the coast and is on a large rock. This temple is part of the Pura Laut where the gods of the sea guard worship.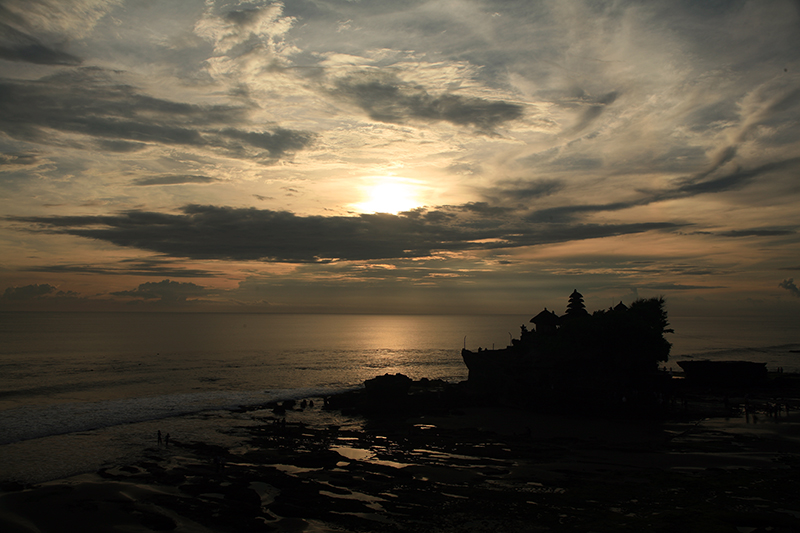 You may like also:
Misool Island, Pieces of Heaven from Papua
Ulun Danu Bratan Temple
You may also like:Bedhaya Ketawang | The Sacred & Mystical Dance
Pura Ulun Danu Bratan is a beautiful temple in the highlands of Tabanan which was built in 1633. With a mountainous backdrop and Lake Bratan make this temple more elegant and stunning. The cool weather makes this place a tourist favorite destination. We can also see mirror effects or shadow reflections from the form of Ulun Danu Temple on the surface of Lake Bratan. Very interesting right?
Alas Kedaton
Alas Kedaton is located on an area of 6.5 hectares. in Alas Kedaton There is a monkey population that has reached around 1,800. According to local people, the monkeys here are considered sacred animals.
The atmosphere of the Alas Kedaton environment is still very well preserved, because of the customs of the local people who forbid to cut down trees carelessly. Especially until it clears the forest.
Besides being inhabited by thousands of monkeys, there is also a temple in Alas Kedaton. Uniquely, even though its position is lower than that of the central courtyard and outside the Pura, the inside of this temple is considered to be the most sacred place.
You may also like:
Kasiak Island Attraction in Padang West Sumatera