The World Largest Blue Fire Flame of Ijen Crater | Banyuwangi
Kawah Ijen/ Ijen Crater is one of the mainstay tourist destinations of Banyuwangi Regency in addition to the attractions of Sukamade Beach and G-land (better known as the Banyuwangi diamond tourism triangle). But with the beauty of the Blue Fire, Ijen Crater is the most visited tourist destination for tourists.
The beautiful Ijen crater with Tosca green will pay for your fatigue after climbing for approximately 2 hours. Besides the beautiful view of the lake, Ijen Crater also has other natural beauty.
You may like also:
The Enchanting Blue Fire Flame of Ijen Crater
Kawah Ijen/ Ijen Crater is a source of active sulfur, which originates from the bowels of the earth. Hot steam contains sulfur with temperatures reaching 600 degrees Celsius and when friction occurs with oxygen it causes large amounts of sulfur to burn. Created the enchanting blue fire of Ijen Crater.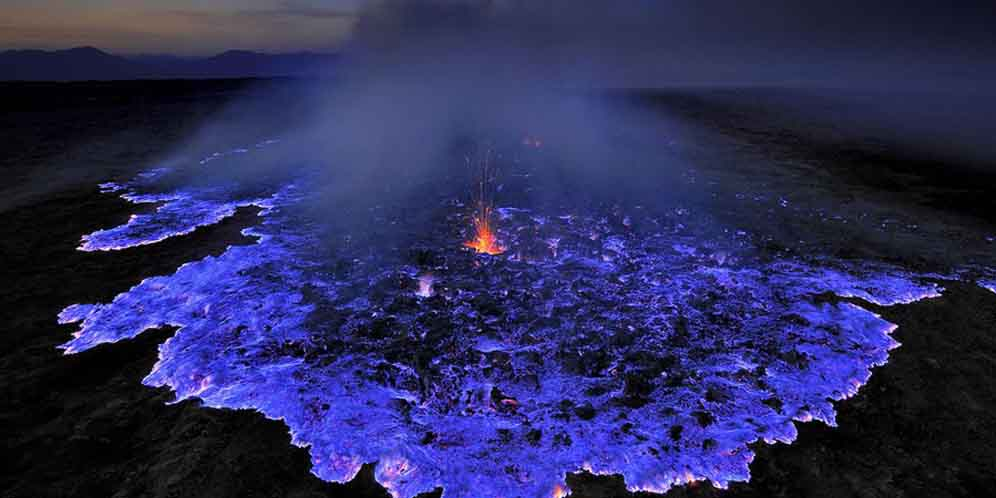 The right time to see the phenomenon of blue fire is when night falls, visitors must depart from Banyuwangi City around 00.00 in early morning. Travel by driving for 1 hour and climbing for approximately 2 hours.
The best time to visit Mount Ijen is in the dry season from July to September. Avoid to visit Mount Ijen when rainy season. During the rainy season it is very dangerous to climb because the roads are slippery.
Traditional Sulfur Mining
The other tourist attraction of Ijen Crater is the presence of traditional sulfur miners located in Ijen Crater. These miners carry sulfur rocks which can weigh up to 60-100 kg per basket. This mining activity makes everyone's admiration visit the Ijen Crater.
This blue fire phenomenon only exists in 2 places in the world, one in the Ijen crater and one in Iceland. If you plan to visit Indonesia, you can put this Blue Fire of Ijen Crater in your list of tourist destinations.
List of site contents:
Fort Marlborough, 'Turtle fortress" A British Colonialism Heritage